Get the set from 38€  per month with your credit card!
Age 10
Piecies 541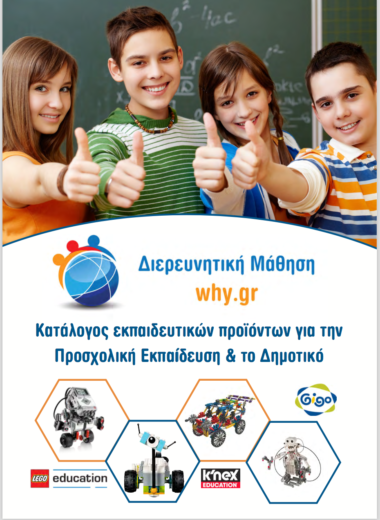 Όλα τα προϊόντα σε ένα κατάλογο.
Δείτε τον κατάλογο μας:
Βρείτε τα κορυφαία εκπαιδευτικά παιχνίδια
Τα πάντα για τα παιδιά
Παιχνίδι και βιωματική μάθηση
Η βιωματική μάθηση αποτελεί έναν εναλλακτικό τρόπο εκπαίδευσης που επεκτείνεται πέρα από τα θρανία, τα σχολικά βιβλία, τη μετωπική διδασκαλία και την απομνημόνευση της " ύλης".
Στόχος της είναι να φέρει τον μαθητή σε άμεση επαφή με το αντικείμενο μάθησης, μέσα από την έρευνα, την εργασία πεδίου, την παρατήρηση, τις συνεντεύξεις, τα παιχνίδια ρόλων.